---
Draft Nitro Cold Brew Coffee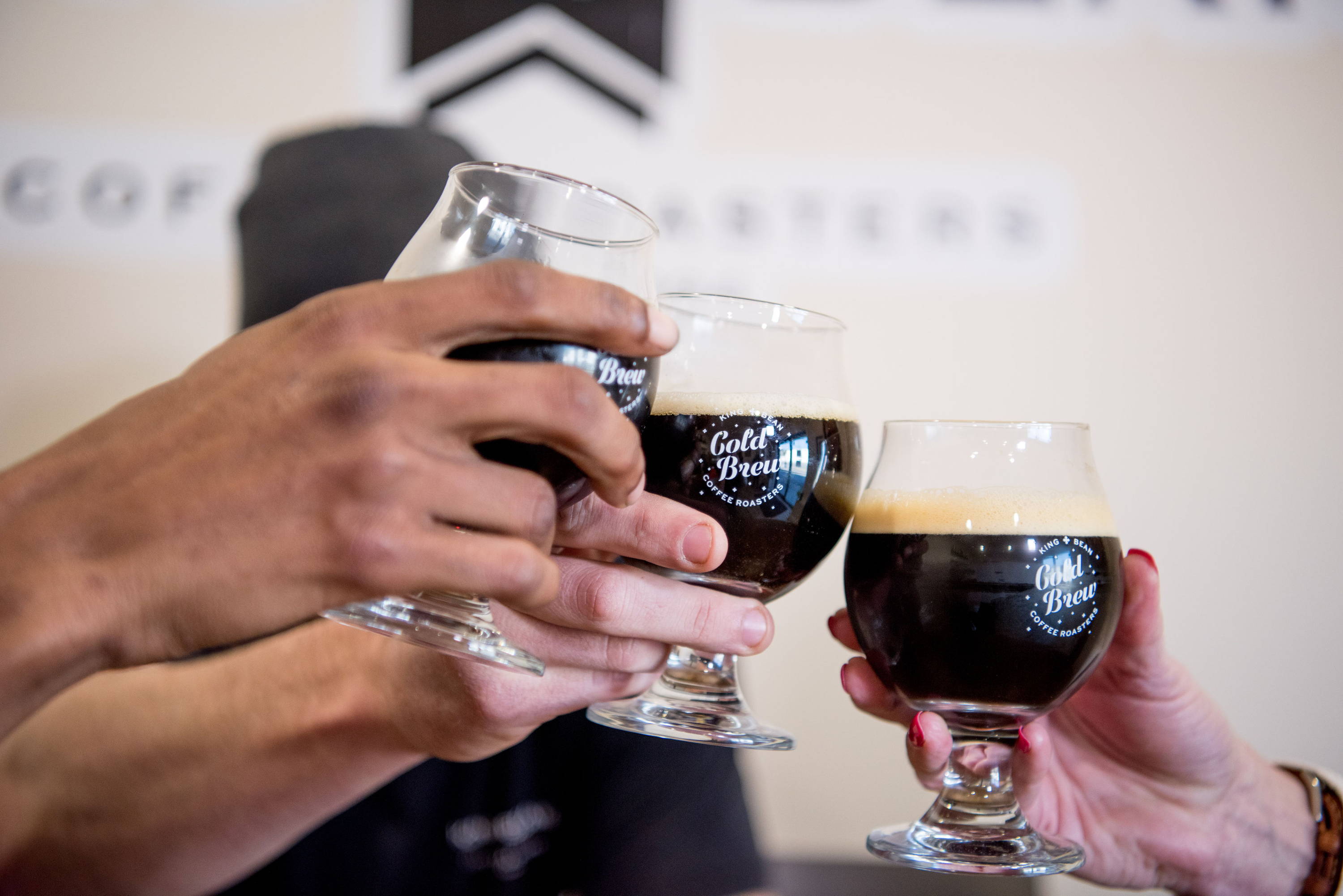 All natural, sugar-free, and undeniably smooth.
Hand roasted and brewed in Charleston, SC.
---
We start with the finest quality coffee, cold brew it at a consistent 40 degrees for over 16 hours, run it through a patented three-phase filtration, and infuse each can with nitrogen to bring you a deliciously rich and well-caffeinated coffee experience.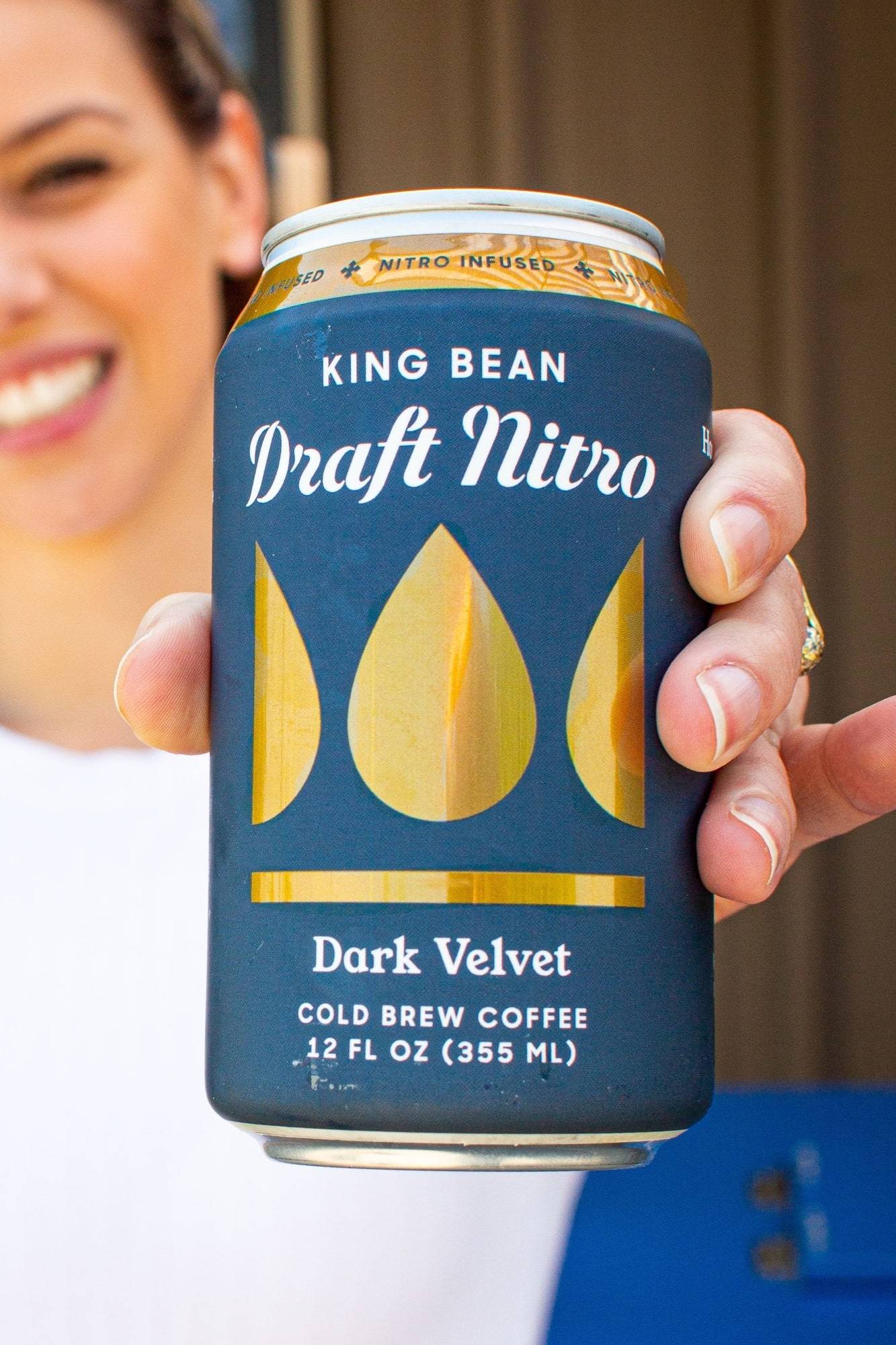 SHOP RETAIL COLD BREW COFFEE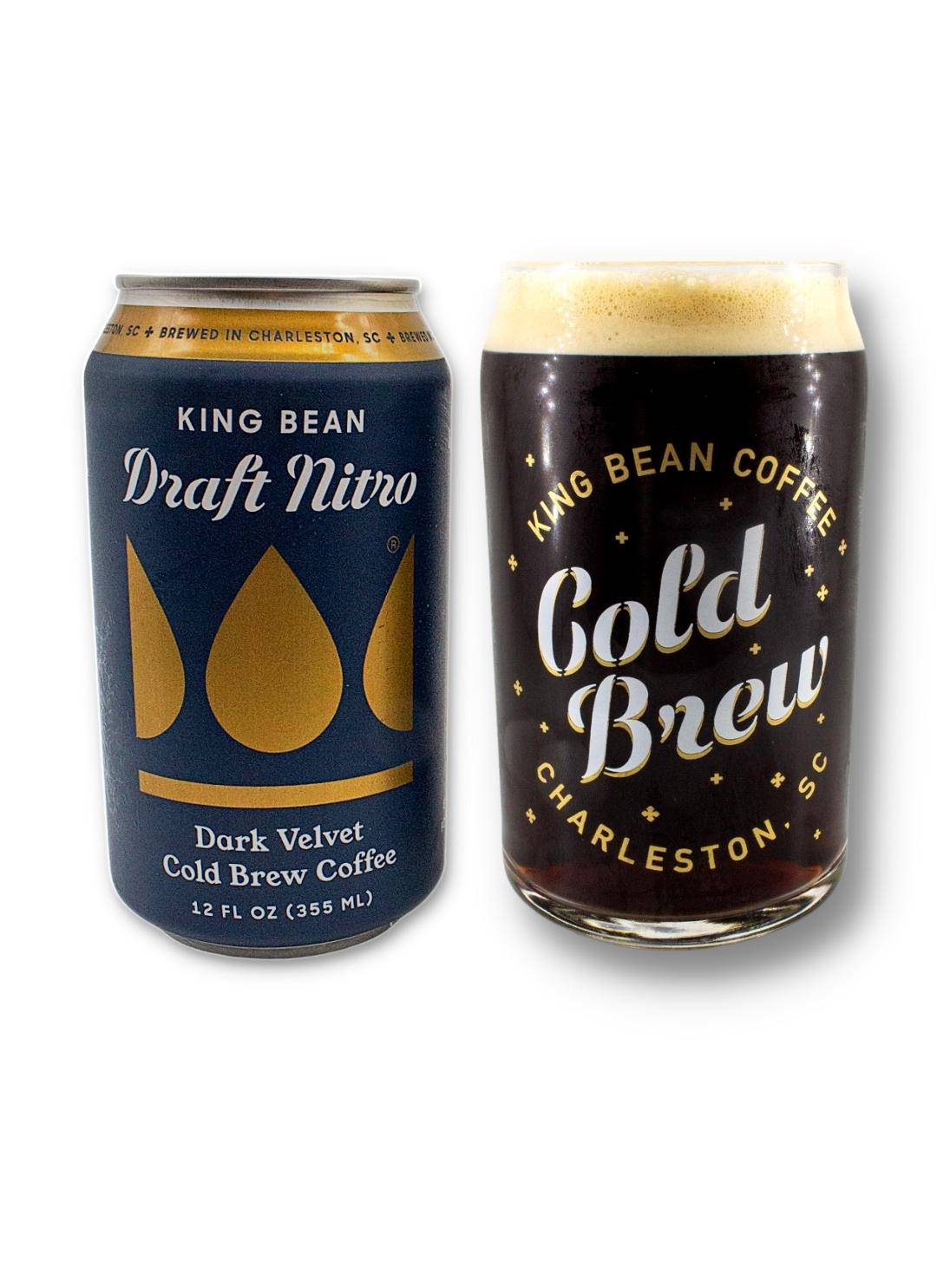 Dark Velvet Nitro Cold Brew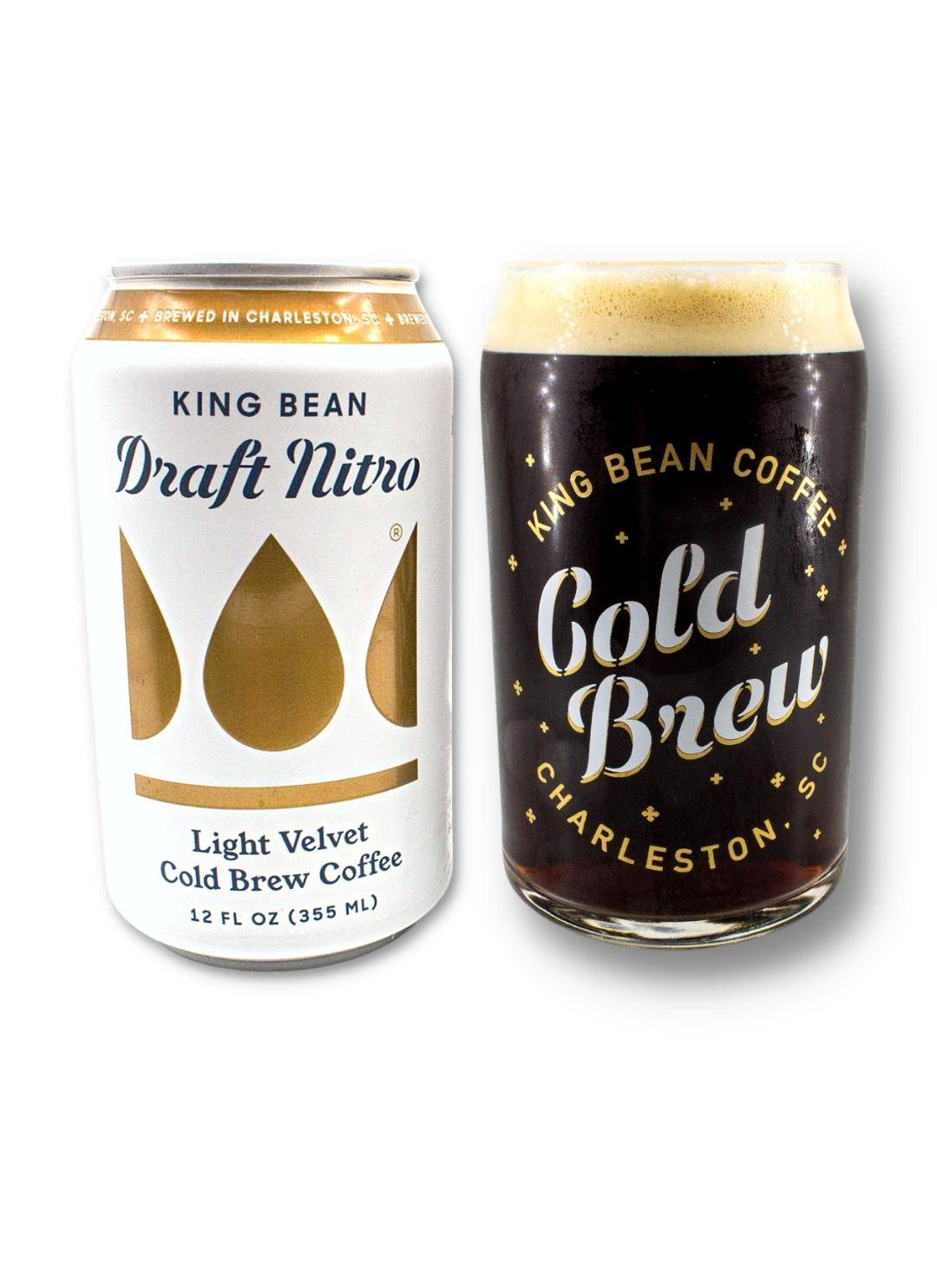 Light Velvet Nitro Cold Brew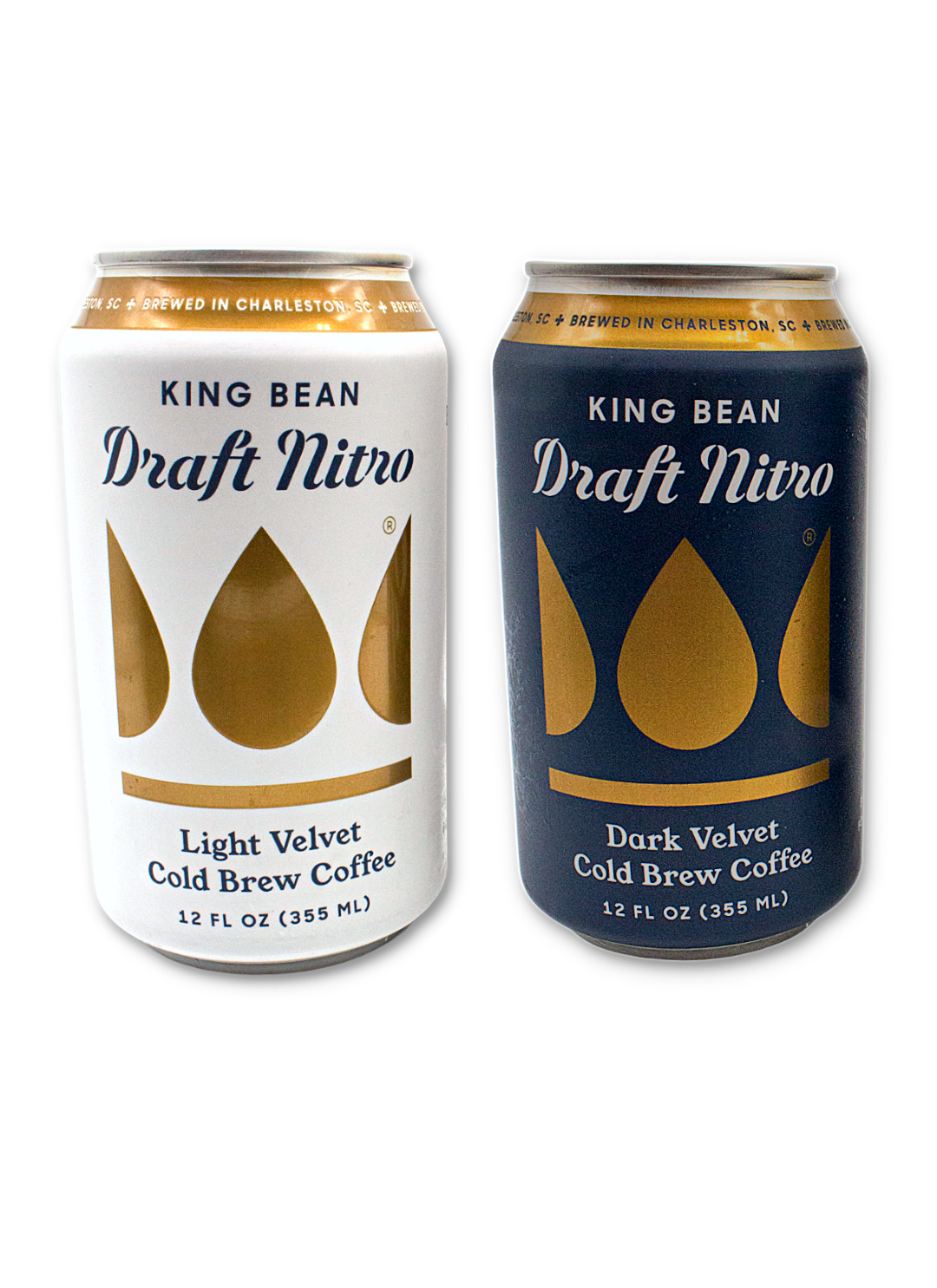 Light & Dark Velvet Combo
Ready to bring the coffee buzz to your business?
Our cold brew coffee is also available on tap in our nitro-infused kegs
with full-service installation available.

Fill out the form below to request a free demo for your business.
Have questions about ordering wholesale?

Contact Us: orders@kingbean.com

843.722.7650